A long long time ago, on a volcano far away ... there were a series of life changing events called the Audio Alchemy Retreats. 
This was a collaborative project between myself and Andy Freeland aka Opulence, a DJ and events promoter based on the Big Island of Hawaii at the time. 
Andy reached out to me in 2013, following the release of the Wanderlust EP, and we began having regular Skype calls, supporting each other in business and creativity, loosely based on the idea of a "mastermind group". 
I had long been intending on applying for a 3-year visa for the USA, and we often discussed the possibility of doing some kind of music educational event in Hawaii.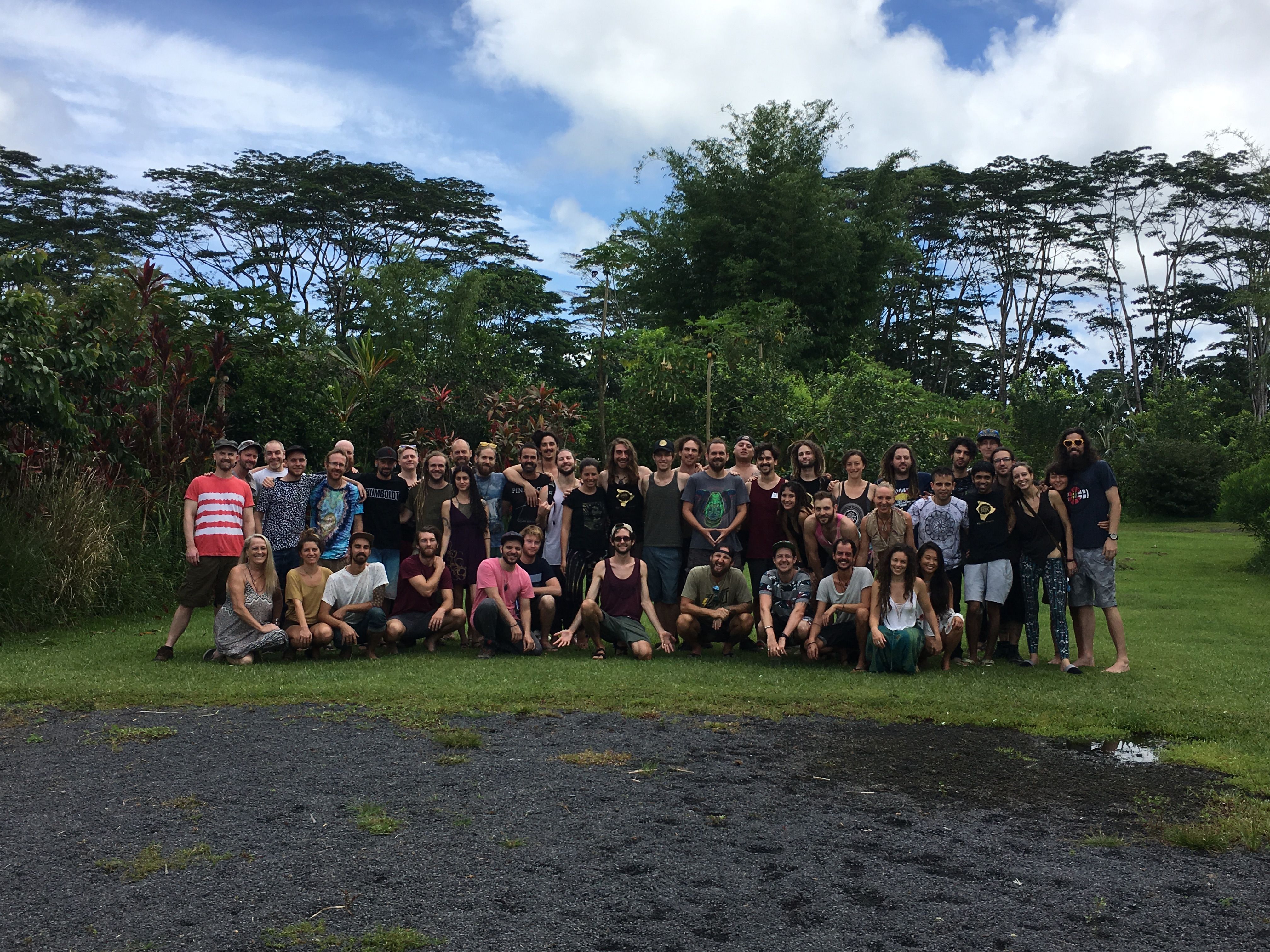 Audio Alchemy Retreat Class of 2018
In the fall of 2015, I left the UK for Honduras, and spent 6 months diving into the world of shamanic ritual healing and plant medicines, something that had become a growing interest over the years, since my first experiences with Ayahuasca in 2007.  
Being literally indoctrinated with scientism until age 25, I was particularly fascinated by shamanism, as there are simply no mechanisms or concepts in modern science that can explain the visionary experiences people have or the miraculous healings that are commonplace.  
So it represented for me a source of new learning and understanding, and perhaps even a doorway to new kind of science, a science of consciousness.
In my attempts to find scientific explanations for the shamanic experience, I was finally led toward the ancient art of Alchemy. 
Alchemy was the missing link between the opposing worldview's of the scientific and the spiritual, and it helped me to understand that music production, and indeed all true arts and sciences, are essentially modern forms of Alchemy. 
I travelled to Hawaii in Spring of 2016 to take part in the first Audio Alchemy Retreat, and over the subsequent two years worked with Andy to produce a series of excellent events, and further develop some of the core concepts and ideas coming from this. See my earlier post introducing the topic.
The central idea is the 7 Stages of Transformation, from which we can derive a 7-step process for any creative discipline.
I did it for music production, but you can do it for anything! 
In summer of 2018, I travelled to Boom festival in Portugal, and gave a presentation of this alchemical knowledge and how it relates to music and life.  
For anyone who wishes to learn from me this is *essential* viewing - perhaps the most condensed knowledge bomb I've ever dropped. 
I hope you enjoy ...  
Hedflux Audio Alchemy Presentation at Boom 2018