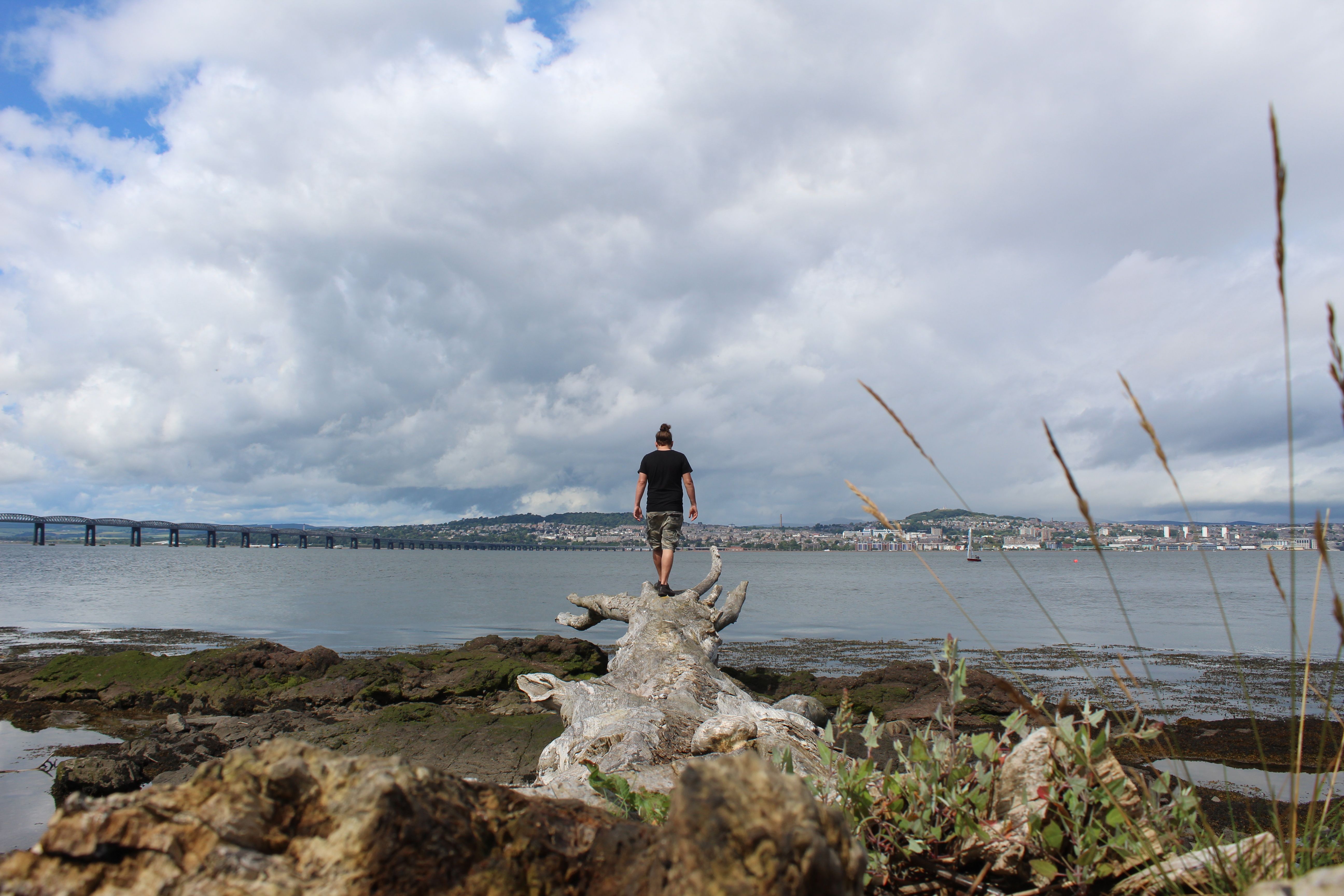 I've always been super curious about everything, my brain is like a sponge, knowledge fuels my creative engines.  
At school my main interest was maths and physics, I was fascinated by numbers, equations and fundamental science. 
At home I was getting into computers, turntables and electronic music, I was born the same year as the home computer, I'm a generation X/Y crossover kid, an early digital native; bleeps, bloops and glitches are the soundtrack to my life. 
I took the education as far as I could go, leaving school in 1996 and getting an MSci (Master of Science) from the University of St Andrews and a PhD (Doctor of Philosophy) from the University of Surrey, while deejaying, producing and geeking out on computers at every available opportunity.
After graduating, the prospect of a lifetime spent in the dusty halls of academia working on obscure scientific problems that few can comprehend was tempting, nevertheless I went for the money and got into IT consultancy. 
Corporate office life drove me kinda mad but turned out to be the catalyst to realising my true purpose, forcing the life lessons I needed in order to claim my independence, go self employed and start making music every day.
I took the leap in April of 2010, and for the last 10 years I have been flying out to random far off places every couple of weeks to play music to hundreds or thousands of people. 
I've done 7 tours of Australia, I lived in Honduras for 6 months and toured Central America, then lived in Hawaii for 2.5 years while gigging in the USA and Canada. I've performed throughout Europe and the UK many times, and also got out to Israel, South Africa, and Russia on a few occasions. 
There has barely been a time when I didn't have a whole calendar of travels lined up ahead of me, but at the time of writing this, I've not left home for more than 7 months, and like everybody else, I haven't got any plans anymore.
I gotta say, it feels pretty good though. For sure I do get stressed and depressed about the world sometimes, but generally being home bound has turned out to be quite beneficial, every day feels like I'm waking up a little more.
I'm getting grounded, rooted, I'm letting go of things that are no longer necessary, and getting shit done! Everything that I've wanted to do but never quite had the time and energy for. 
Creativity has come back in a big way. I'm finding my centre again. 
I'm realising the extent to which the DJ lifestyle has been detrimental to my progress in other areas.
It's like you get some inspiration, you get going with something, and then wooosh you're off on a plane somewhere for a wild weekend at a music festival.
You play your sets, party with everyone, get back to the airport with barely a wink of sleep, arrive home totally worn-out and broken, questioning everything, veg out on the sofa for a couple of days to recover, then get gradually get back to work, almost catching up with the backlog, before doing it all over again!
I'm not complaining about it though, I have a great time, most of the time, I chose this life and got into it with full faith and complete self responsibility, I have my struggles but I am always grateful.
I spent my entire 20s in office cubicles crunching numbers, writing tech specs, increasingly embittered by my lack of personal freedom, but I sure did make up for it in my 30s!
I quit my job, committed to making music every day and said yes to every opportunity that came from it. 
I put my complete and total trust in all returns from my musical transmissions, I went everywhere I could, I trusted everybody.
Walking that path has been the greatest education of them all, a self-directed initiation of sorts. 
But this whole time, from school days through until the present, my glorious wife and mother of my 3 children has been with me, supporting me from the time I got my very first set of turntables. 
It would be disingenuous of me to take undue credit for my life's work, arguably I couldn't have done any of it without her love and support. 
Really, the music is a product of transmuting the love <3